Stoneware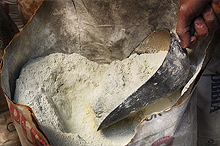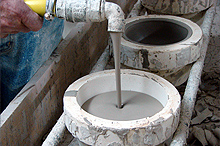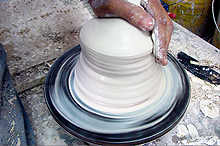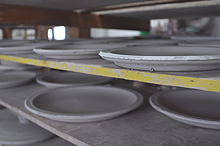 Stoneware is a high quality clay that is fired at over 1200o C. At this temperature it becomes totally vitrified. This means that the clay has become non-porous, glass-like, and hard as stone. The result is a very durable and chip resistant product ideal for any use. Sifnos Stoneware can be used with confidence in the microwave, refrigerator, freezer, and dishwasher.
Stoneware is also an excellent insulator. It holds heat longer and vice versa. Ideal for cookware, it cooks evenly and keeps food warm.
Here at Sifnos Stoneware, we get our clays in powder form and mix them in our own formula. This way, we can control every aspect of our clay, from durability to firing temperature, and create a strong, long lasting product.
Glazes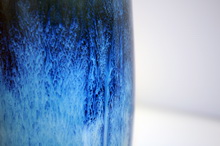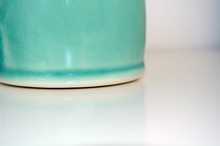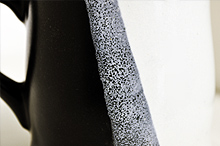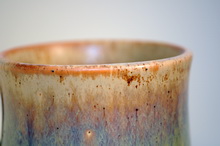 Glaze is the glass-like shiny or matte surface on all pottery that provides the smooth surface required for functional stoneware and allows for easy cleaning. Glaze making is in itself an art. The range of colors and surface finishes that can be achieved is very wide.
Here at Sifnos Stoneware we create our own glazes by using various raw materials and oxides. The glazes we have come to use are the result of extensive research, experimentation and testing. None of our glazes are store bought or ready-made.
Since all our items are hand painted and hand glazed, slight variation in glaze color, texture and finish might occur. Furthermore, duration of firing and kiln loading may affect the glaze tones and surface finish (matte and glossiness).
All Sifnos Stoneware glazes are food safe and totally lead, cadmium, and barium free. Our glazes are durable and won't chip off even after years of use.